---
---
About a year ago, I thought about starting a book club specifically for Black men. There are all kinds of statistics around Black males + where we are on the continuum of literacy. I don't want to focus on the statistics. Instead, I wanted to create something that would encourage Black men to focus on themselves + their brothers who are in arm's reach. Today, via social media, an arm can stretch pretty far. ⠀⠀⠀⠀⠀⠀⠀⠀
If you are interested in being a part of the club, or just want to stay updated on what The Build is reading, please follow @TheBuildBookClub on Instagram, and sign up for the email newsletter below.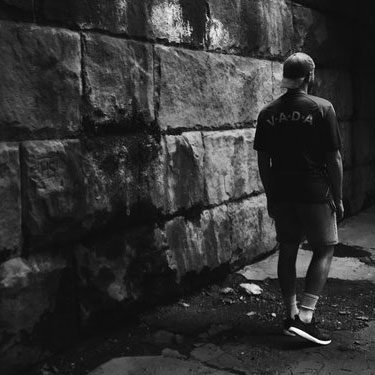 Hosted by Vada Azeem: a national songwriter, visual artist, and activist. Art and writing became his method of escaping the sometimes harsh reality of growing up in Columbus, Ohio's northeast side. Vada is passionate about what gives his life meaning and purpose; using what he has learned as a means of being a service to others. He has dedicated most of his life to working with youth through various creative platforms and has become internationally known for his thought provoking illustrations and songwriting.
---
(BOOK AVAILABLE FOR PURCHASE ONLINE OR IN THE STORE.)
A piercingly raw debut story collection from a young writer with an explosive voice; a treacherously surreal, and, at times, heartbreakingly satirical look at what it's like to be young and black in America.

---
PAST PICKS:
December 2018: Manchild in the Promised Land by Claude Brown.
BOOK AVAILABLE FOR PURCHASE ONLINE HERE, OR IN THE STORE.

November 2018: The Autobiography of Malcolm X: As Told to Alex Haley.
BOOK AVAILABLE FOR PURCHASE ONLINE HERE, OR IN THE STORE.