Or, "Word After Word: A Feminist Speculative Fiction Book Club" — "Speculative fiction" (science fiction, fantasy, horror) has always been a vehicle for writers to explore identity, social inequality, the strangeness of the world, and the hopes and fears for the future. In this monthly book club we'll be reading works of speculative fiction by women and nonbinary writers, discussing the ways these works make us think, feel, and reflect on reality.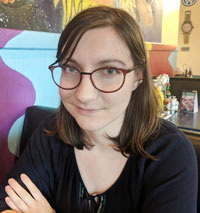 Hosted by Haley Cowans: an editor, former bookseller, and secret writer of unpublished fiction, essays, and poems. She has worked on various projects with Two Dollar Radio and also enjoys volunteering at Thurber House. Her lifelong obsessions include Joan of Arc, animated film, and browsing staff recommendations at bookstores. Her most recent obsession is her adopted cat Lulu.
---
---
August 28, 2018, 7pm

:

This month's pick is
The Only Ones by Carola Dibbell.
We have the book for purchase online here.

"Breathtaking. [Dibbell has] delivered a debut novel on par with some of the best speculative fiction of the past 30 years; The Only Ones deserves to be shelved alongside Margaret Atwood's The Handmaid's Tale, Nalo Hopkinson's Brown Girl in the Ring, and P. D. James' The Children of Men. It's that good, and that important, and that heartbreakingly beautiful." —NPR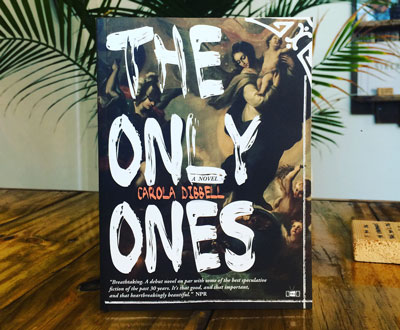 ---
PAST PICKS:
July 19, 2018: The Handmaid's Tale by Margaret Atwood. PURCHASE THE BOOK