Come have a fun, relaxing night with us, chatting up books.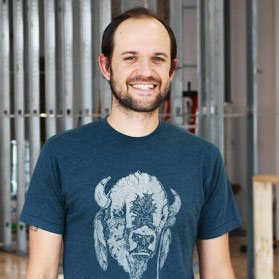 Hosted by Eric Obenauf: Eric is a voracious bibliophile and cinephile and the publisher of the indie press Two Dollar Radio, which he founded in 2005 at the age of 23. His writing has appeared in The Brooklyn Rail, The Millions, Los Angeles Review of Books, The Rumpus, Columbus Alive, The Billfold and others, and he is the writer and director of the Two Dollar Radio film I'm Not Patrick. In 2017 he cofounded the indie bookstore/bar/cafe Two Dollar Radio Headquarters, where he is the chief book buyer and head chef.
---
---
August 14, 2018, 7pm

: This month's pick is
The First Collection of Criticism by a Living Female Rock Critic
by Jessica Hopper.
We have the book for purchase online here.
"In this crucial book, Hopper schools us all in the art of criticism. You will be reminded, as I was, why you care to read and write about (and listen to!) music to begin with. Hopper's relationship with music is a joy to behold."
—Tavi Gevinson, Editor-in-Chief, Rookie
---
PAST PICKS:
July 17, 2018: A Loving, Faithful Animal by Josephine Rowe, published by Catapult in September 2017. PURCHASE THE BOOK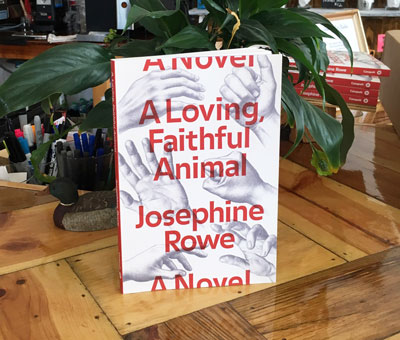 June 19, 2018: Her Mother's Mother's Mother and Her Daughters by Maria José Silveira, published by Open Letter Books in December 2017, and translated from the Portuguese by Eric M. B. Becker. PURCHASE THE BOOK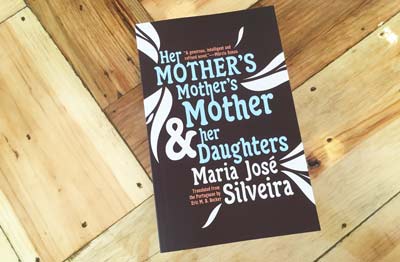 May 22, 2018: Street of Thieves by Mathias Énard, published by Open Letter in November 2014, and translated from the French by Charlotte Mandell. PURCHASE THE BOOK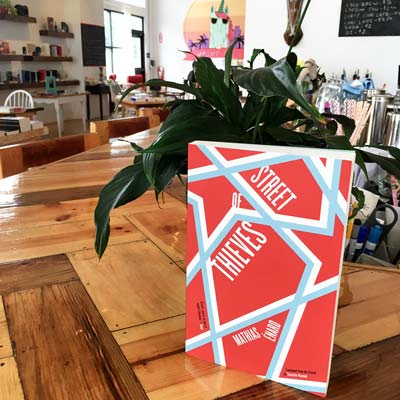 April 17, 2018: Farewell, Damascus by Ghada Samman, published by Darf Publishers in October 2017, and translated from the Arabic by Nancy Roberts. PURCHASE THE BOOK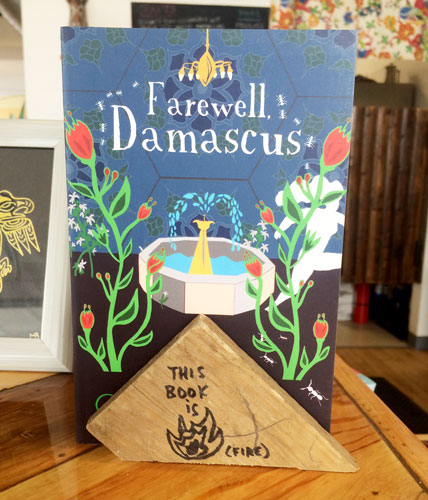 March 20, 2018: The Elegance of the Hedgehog by Muriel Barbery, translated from the French by Alison Anderson, published by Europa Editions in 2008. PURCHASE THE BOOK

February 27, 2018: Distant Star by Roberto Bolaño, translated from the Spanish by Chris Andrews, published by New Directions in 2004. PURCHASE THE BOOK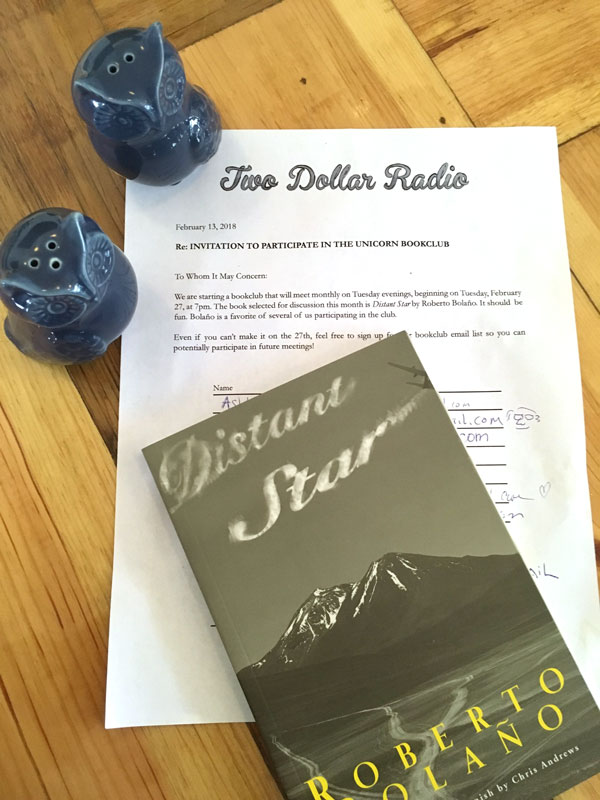 ---